Find Out What's Holding Back Your Credit Scores
Get a FREE Credit Report Review!
Sign up for a FREE Credit Report Review and together, we will review your credit reports. Use the link below to access your credit report for $1, identify the items holding back your credit and together we will create a personalized strategy to improve your credit.
Personalized Solution
For Your Better Credit.
At Del Mar Credit we take the time to understand your goals and then personally walk you through the entire credit repair process.
Having Great Credit Is More Important Than Ever!
Your credit score is the backbone to your financial well being. Having great credit can help you get the lowest interest rates, increase your chances for getting approved for financing, and even have an impact on your career. Stop being a victim to errors holding back your credit scores. We are here to help you improve your credit so you can find your financial freedom.
Credit Audit
Investigate
Get a comprehensive analysis of your entire 3 bureau credit report with a custom action plan.
Credit repair
Dispute/Remove
We help remove inaccurate and unverifiable accounts on your credit to help improve your scores.
Credit Education
Build Positive Credit
Build positive credit and build your credit score to achieve your financial goals and the job of your dreams!
Why choose Us?
START SEEING RESULTS IN AS LITTLE AS 45 DAYS!
Have you been turned down for a mortgage, a loan or a job? Are you being harassed by collection calls and letters? Would you like lower interest rates, utility bills, and insurance payments?
We can help you achieve all of that and more. We advocate for you with the strength, patience, knowledge, and experience required to leverage errors on your credit report toward getting the the removal of of said items. Unverified items can be contested. Trust your credit to the true professionals, and enjoy incredible results!
We Help Remove Errors That Are Holding Back Your Credit Scores
How We Work. Our Mission & Values
Our core mission is to provide the consumer with knowledge and education about credit which may help them make better decisions about their finances, while also restoring their credit.
We are Registered with the Department of Justice as a Credit Services Organization.
We are located in Del Mar, California (We are not an overseas call center). The owners and staff have many years of experience with Financial and Legal matters.
We guarantee honesty and dependability, virtues which most people seem to have forgotten.
Credit repair firms cannot do anything that you couldn't do yourself, but we can usually help you to achieve results in ​ a fraction of the time without making costly errors. We have categorized all kinds of issues that a person with a less than perfect credit score can run into; we have studied the laws and regulations regarding credit repair and we will apply our experience to your situation.
Credit Score Improvement is not just removing negative items on your credit reports from Experian, TransUnion and Equifax. It is also understanding your story and providing you with the tools and support to be more effective at managing financial matters as you move forward.
What Affects Your Credit Score?
Find Out What's Holding Back Your Credit Scores!
Schedule a free review of your credit reports and scores with a credit expert!
Affordable Pricing
Our Credit Repair Pricing
First 4 Months
We do not charge an hourly fee

We do not stick you with any hidden fees​

We will be there for you every step of the way

We want you to improve as fast as feasible and possible

A full explanation of cost will be provided in your Consultation & Credit Analysis Session
After the 4 Months
Includes Credit Bureaus Disputes

Creditor Direct Disputes

Monthly Review and Reconciliation

Services may continue after the 6 months with a new contract
They helped me remove issues off my credit reports from all 3 bureaus. Thank you so much!
I will recommend you to all my friends and family! I appreciate everything you did. I was never left in the dark about where we were in the process.
Resources
Credit Monitoring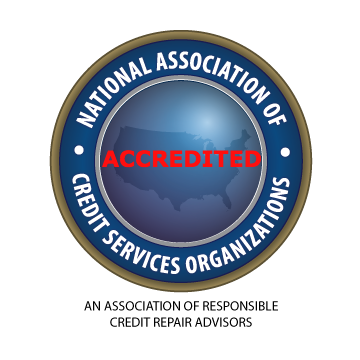 LEGAL DISCLAIMER
Each person's credit situation is unique. Results may vary, and DelMarCredit.com makes no guarantee of any particular result. The information in this site is intended for general informational purposes only, and is not to be construed as legal, tax, accounting, or other professional advice. As such, it should not be used as, or relied upon, as a substitute for seeking professional legal, tax, accounting, or other advice. All information in this site is provided "as-is", with no guarantee of completeness, accuracy, timeliness, or other results obtained from its use. In no event is DelMarCredit.com, its Affiliates, or their agents or employees liable to you or anyone else for any decision made or action taken in reliance on the information in this site. "Affiliate" means any entity that directly or indirectly owns or controls, is owned or controlled by, or is under common ownership or common control of the party in question.
Consumer Net Impression Disclosure
Credit Repair Organization's goal is to provide credit repair services to assist CONSUMER in achieving an accurate credit report. CONSUMER hereby acknowledges that Credit Repair Organization does not guarantee any specific outcomes or results on behalf of CONSUMER, but contracts to provide the specific list of services as more fully described herein. Credit Repair Organization does not charge for, nor shall Credit Repair Organization collect for, any services, until such services as detailed in the listed contracted services are fully provided. Credit Repair Organization does not contract for services to remove accurate and/or verifiable information from CONSUMER'S credit file. CONSUMER hereby acknowledges that active participation in providing Credit Repair Organization with all requested documents, forms, and information including investigation results, is essential to providing the credit services for CONSUMER. Credit Repair Organization does not provide tax, legal or financial advice. If you need any type of legal advice, you must contact a licensed professional.
We will help you to dispute negative items in your payment history.
We will show you how to maximize your debt ratio score, even if paying off credit cards is not an option.
We can also help you to removing credit inquiries from your credit report. Most people are aware of the three credit reporting bureaus, Equifax, Experian and TransUnion. The average difference in scores between the highest and lowest of your credit scores, from the three bureaus, is typically 60 points. This is the result of the credit bureaus having different items on their report, which may be correct, incorrect or are not reported in full compliance with credit law. According to a recent study, nearly 80% of all credit reports have serious errors on them and this does not even include the even smaller errors for which we look.
If you cannot remove at least 25% of the negative credit items from all three of your credit reports, we will refund 100% of your fee.
In addition the dispute process, what can I do to raise my scores?
Pay all of your bills on time, every time. This includes your utility bills, mortgage and auto payments, and all of your revolving lines of credit like credit cards. Check your credit report at least once a year. You can find out how to challenge bad information on your credit report here.
Never charge more than 30% of the available balance on any of your credit cards. Banks like to see a nice record of on-time payments, and several credit cards that are not maxed-out. If you are carrying high balances on your credit cards, then make paying them down below 30% a priority. Do use your credit cards – Many people who make mistakes with their credit believe that the best way to fix things is to never use credit again. If you are afraid that you cannot handle your credit cards correctly then the best policy is probably this one: Run only your utility bills on your credit cards each month, and then pay the balance in full by the due date. This ensures that your utility bills get paid on time automatically, and as long as you keep the habit of paying off your credit card balance each month your score will continue to go up. Leave the credit cards locked in a safe or drawer at home.
​
Keep your accounts open as long as possible – Even if you are no longer charging on the card. The best policy is to keep those unused accounts open, blow the dust off your card every few months to make a small purchase, then pay it off. How long each of your accounts have been active is a major factor in your credit score.
Remember that this all takes time – Following the above steps consistently over a long period of time will increase your credit score and allow you to qualify for better loans and lower interest rates. Repairing your credit score does not happen overnight, so if you do these things for a few months and do not see a large increase in your score, do not give up. They are all habits that you will want to maintain throughout your life, as they will help you to keep your finances and lines of credit under control.
How long will certain items remain on my credit file?
Delinquencies (30- 180 days): A delinquency may remain on file for seven years; from the date of the initial missed payment.
Collection Accounts: May remain seven years from the date of the initial missed payment that led to the collection (the original delinquency date). When a collection account is paid in full, it will be marked as a "paid collection" on the credit report.
Charge-off Accounts: When a delinquent account is sent to a collections company. This will remain for seven years from the date of the initial missed payment that led to the charge-off (the original delinquency date), even if payments are later made on the charge-off account.
Closed Accounts: Closed accounts are no longer available for further use and may or may not have a zero balance. Closed accounts with delinquencies remain for seven years from the date they are reported closed, whether closed by the creditor or by the consumer. However, the delinquency notation will be removed seven years after the delinquency occurred when pertaining to late payments. Positive closed accounts continue to be reported for ten years from the closing date.
Lost Credit Card: If there are no delinquencies, credit cards reported as lost will continue to be listed for two years from the date the creditor is contacted. Delinquent payments that occurred before the card was lost are reported for seven years.
Bankruptcy: Chapters 7, 11, and 12 will remain on one's credit report for ten years from the filing date. A Chapter 13 bankruptcy is reported for seven years from the filing date. Accounts included in a bankruptcy will remain for seven years from the date reported as included in the bankruptcy
Judgments: Remain seven years from the date filed.  City, County, State, and Federal Tax Liens: Unpaid tax liens remain for fifteen years from the filing date. A paid tax lien will remain on one's score for 10 years from the date of payment.​
Inquiries: Most inquiries listed on one's credit report will remain for two years. All inquiries must remain for a minimum of one year from the date the inquiry was made. Some inquiries, such as employment or pre-approved offers of credit, will show only on a personal credit report pulled by you.​
Information that can NOT be in a credit Report
Medical information (unless you provide consent)
Notice of bankruptcy (Chapter 11) more than ten years old
Debts (including delinquent child support payments) more than seven years old
Age, marital status, or race (if requested from a current or prospective employer)​